Tarea Fina was born in 2009, with a clear objective: do CINEMA.
Conceived for this purpose, Tarea Fina began to work in order to make quality films, with a high international standard and in search of new looks in the conceptual and artistic.
Las Acacias, her first co-production, was awarded the Golden Chamber at the 2011 Cannes Film Festival.
Tarea Fina has something irreplaceable to carry out its mission: the passion to do CINEMA.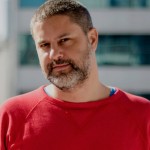 JUAN PABLO MILLER
He was born in Buenos Aires on September 22, 1977.
He began his studies in Social Communication at the UBA (University of Buenos Aires) and simultaneously in 1997 he began to work in film production.
After performing numerous works, in prestigious feature films, as assistant and production assistant («The whore and the whale», «Whiskey Romeo Zulu», «Valentine»), Head of locations («The signal», «Time of the brave», «Gemini»), Production Manager («The Widows of Thursdays», «The Woman without a Head», «The Other»), Production Director («The Rati Horror Show», «Paco», «Neon Meat») , «Las Acacias»).
In 2009 he founded his own production company, TAREA FINA, becoming a producer of feature films such as «Las Acacias», «Un amor», «Samurai», «Ni un hombre más», «El Cerrajero», «Ciencias Naturales» , How Almost all things work, Incident Light, Pampero, Invisible, Breathing and Omission.
Awards
LAS ACACIAS

• Gold Camera
Cannes Festival , 2011

• Best Latin American Movie
Festival Internacional de Cine de San Sebastian, 2011

• Best Movie
Festival de Biarritz, 2011
Oslo International Film Festival, 2011
Bergen International Film Festival, 2011
Bratislava International Film Festival, 2011
Kiev International Film Festival, 2011
Belgrade International Film Festival, 2011
Cóndor de Plata Awards, 2011


LA LUZ INCIDENTE

• Best Movie
Premios Sur, 2017
Premios Cóndor de Plata, 2017
Condor de Plata, ACCA, 2016
Premio Fipresci (Mar del Plata, Argentina), 2016
Festival Internacional de Punta del Este(Uruguay), 2016
Cronistas Argentinos (Mar del Plata, Argentina), 2016
Festival Internacional de Cosquín, Argentina, 2016
APRECI- Asociación Críticos Cinematográficos de Perú, 2016


CIENCIAS NATURALES

• Best Movie - Competition Generation Kplus
Festival Internacional de Cine de Berlin, 2014

• Best Opera Prima
Premios Sur, 2015
Premios Cóndor de Plata, 2016

• Special Jury Mention, Latin Horizons
Festival Internacional de Cine de San Sebastian, 2017


COMO FUNCIONAN CASI TODAS LAS COSAS

• Best Opera Prima
Premios Sur, 2016


EL INICIO DE FABRIZIO

• Crystal Bear for the best short movie Section Generation Kplus
Festival Internacional de Cine de Berlin, 2016